The Drums Do The Talking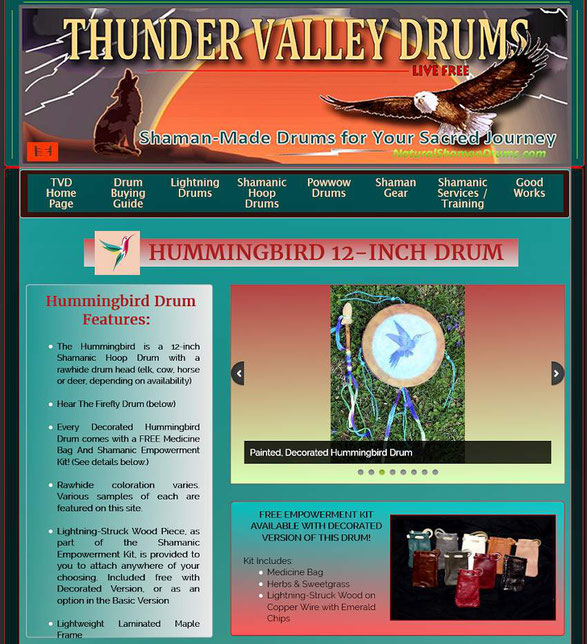 After all, Thunder Valley Drums is about, well, drums! So the redesign of the TVD Website focuses on the drums with lots of new photography, sound and video files to help you get to know them better. The site will be a lot faster, too, streamlined and better organized to fit people's busy lifestyles. There's a nifty slide show on each drum page, for example, so you can see the various drum styles and options in one place, quickly.
I am sort of happy with the old site (screenshots below, left of the Hummingbird Drum Page as it is now, right, the Home Page). But it's showing its age and in need of a housecleaning. 
The new version is still a work in progress, but I'll keep you updated right here on the blog!
Now, back to coding...
Aho & Namaste,
Bob
PS: For newcomers, this site, Shaman Drums And More, is a sister of the original TVD Website.