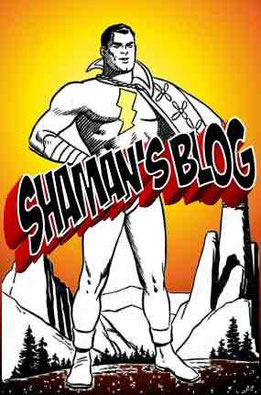 ---
ZOUNDS!
Okay, okay, I have to admit it...again! Since this site and blog are new, I have to restate it in case you haven't followed the old blog. I love old comic books, pulp novels, etc. And occasionally I see a chance to combine them with my profession.
There is so much to admire or to despise in those old publications, beginning with the wonderful art and spanning over to the sometimes despicable money-grubbing publishers who were much worse than even the nastiest villains they featured in their books. They cut every corner they could, way underpaid the often incredibly talented artists and illustrators of the day, printed on the cheapest, shabbiest paper they could find, hoodwinked advertisers, and always promised more than they could deliver. But in the process, and even including the nefarious publishers, a form of folk story-telling emerged which would challenge and even occasionally change the world time and time again.
What I most admire most, though, and continue to focus on when it comes to blogging about it once in a while, is the art. It has given me a sort of hobby, lots of fun, and a mission. In my own little way, I try to help recall the artists and/or the art they created. After all, so much of what we see today in the comic book industry and the increasing spin-offs into television, motion pictures, gaming and practically anywhere else a pixel can reach began with these pioneers. So I key on the art, mostly garnered from Comic Book Plus, and pass it on, sometimes mashing it up for fun and in the spirit that I think it was intended. It makes for wonderful illustrations for my little drum business, too. But it's most fun when one can take an iconic image of, say, something that once represented the powerful elite's self-interest and turn it on its head. Like the following for example.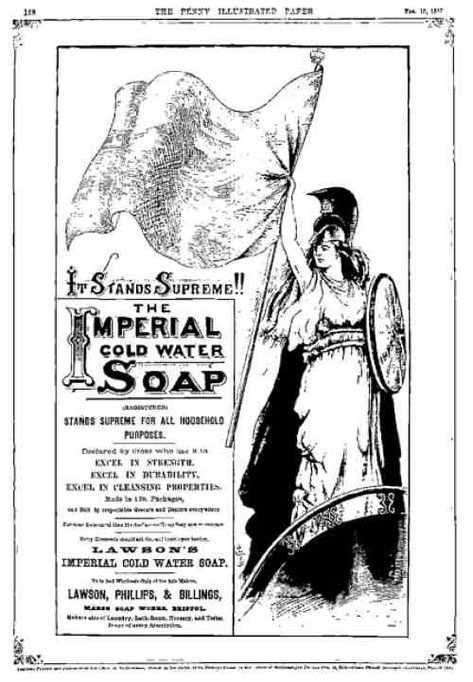 Oh, Britannia!
The image of the Roman interpretation of one of their conquests, parts of the British Isles and environs, came to be embodied in the warrior goddess figure you see here (minus the flag). She endured to become an icon of a united Britain many centuries after her depiction of Roman power, when she often held a trident, which many believe represents power over the oceans, and a shield. Oh, how far she fell when featured in this soap ad from The Penny Illustrated Paper  from the 19th Century. (Click image to enlarge it, if you like.) There's a lot more info about the Britannia figure here (Wikipedia).
Well, being a part-time comic book geek type, I was impressed by her stance in this depiction with an impressive shield. Surprised it was not drawn to resemble a bar of soap!


And it just so happened that I discovered the image at about the same time we had been watching reruns of the 2006 TV series "Heroes." So it seemed the perfect combination to promote a cause we can all agree on. Well, most of us anyway. Maybe.
Perhaps?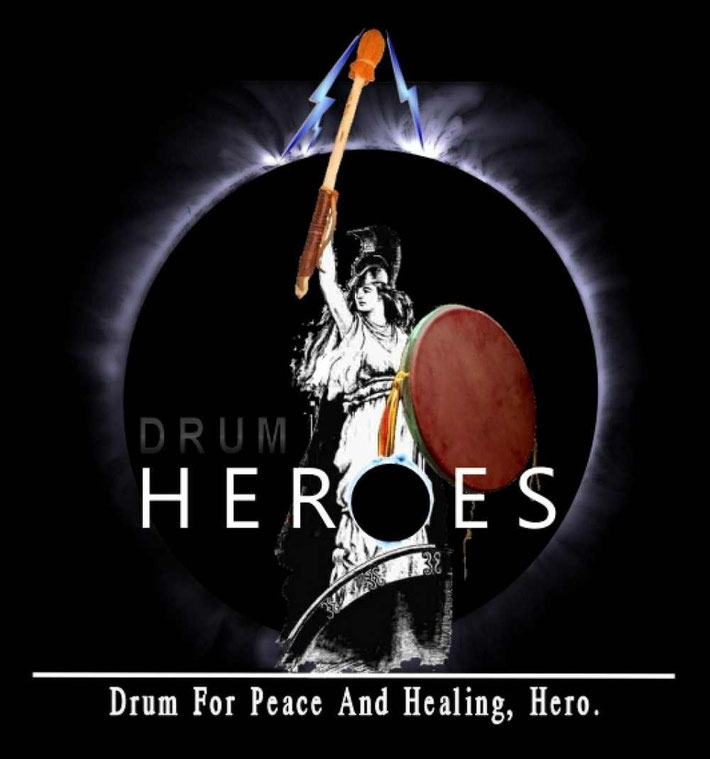 Well, I hope we can all at least agree that the drums of war have sounded too often in our world, and that they can be better used to refresh and renew the rhythm of life. If you can find a good drum circle in your vicinity, you'll know what I mean. Group drumming is good for your health.  (Two sources of note: Study 1, Book Excerpts)

Drum on, Hero.

Aho & Namaste,

Bob